Description
SEO or Search Engine Optimisation helps to you be found by your customers on search engines and rank higher than your competitiors, which is essential for successful online businesses.
A key SEO strategy is to consistently track search engine keywords to see how your website is ranking on search engines like Google. Only then, you can make a systematic effort at improving SEO for all relevant keywords.
Track SEO Keywords
Choose keywords to analyse and track by country, region, or city, and monitor the real rankings on Google search engines.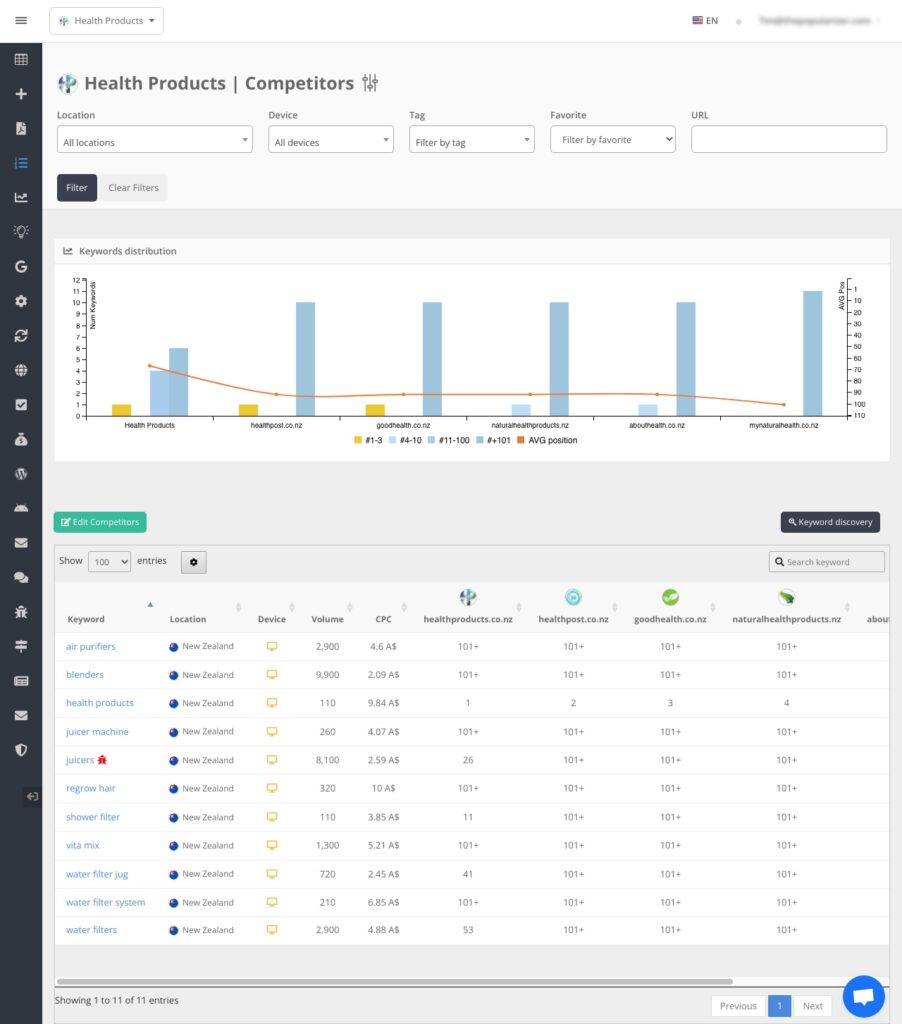 Spy on your Competitors
Make sure to stay ahead of your competition by tracking your SEO keywords across your competitor websites, too.
Daily Update
Track search engine rankings for each keyword on a daily basis.
Keyword Suggestions
Get suggestions on which keyword to track, so as not to miss out on SEO opportunities.
Receive Updates
Receive regular updates via email or check directly from your website.
What gets measured gets improved.

Peter Drucker